Farmers Stealing Tanks
🎮 Steal a Tank that has run out of fuel and bring it back to your shed. WASD or Arrow keys to control your Tractor. G Toggles graphics High/Low
🍾 Drink Nemiroff to double your speed for 10 seconds. Destroy other tanks by ramming them with a stolen tank to get a free life.
👇 Scroll down for more info 👇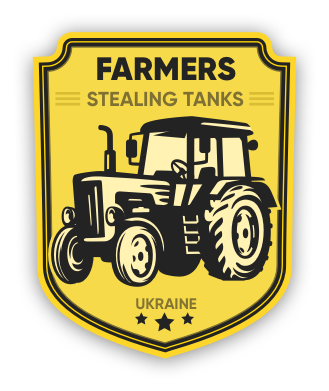 🇺🇦 Donate to help Ukraine
The best and easiest way to help Ukraine currently is by donating money using a debit/credit card through any of the official sources:
🇺🇦 Support Ukraine
Another way to donate is through supportukraine.art. You can purchase "Farmers" themed posters, stickers or t-shirts and all profits will be directed to charities that work with Ukraine.
One week game inspired by true events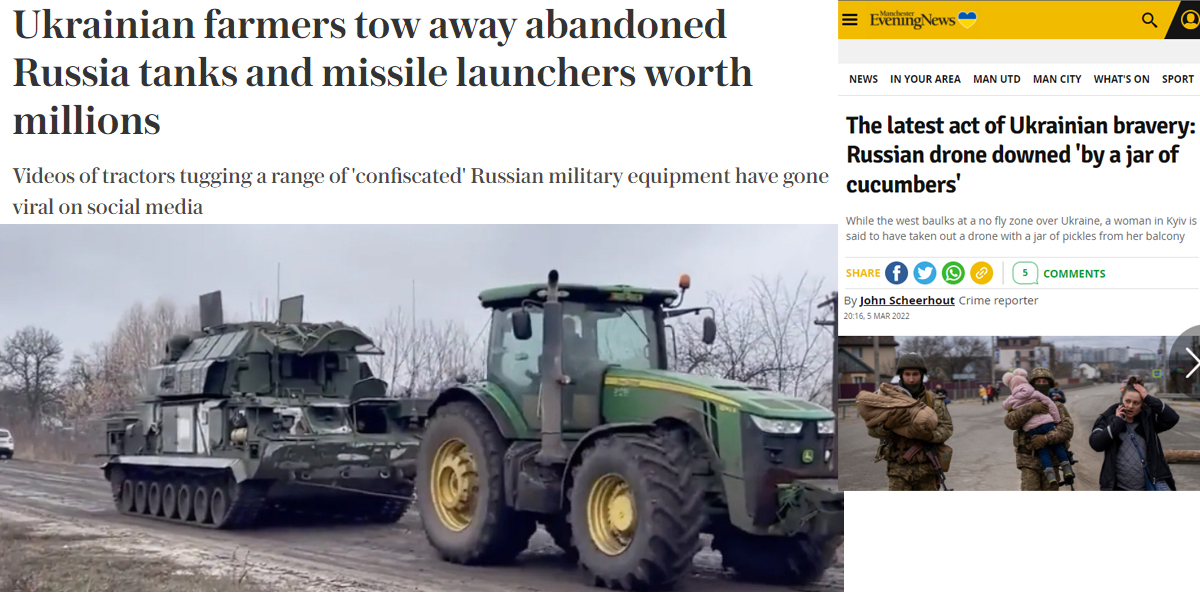 UPDATE: First in new and popular on itch. Article in Poland's national news agency. Tweet by anonymous. 5.8 million views on imgur. 39 thousand upvotes on reddit. I hope the orphanage wakes to a nice surprise. Proud of you all!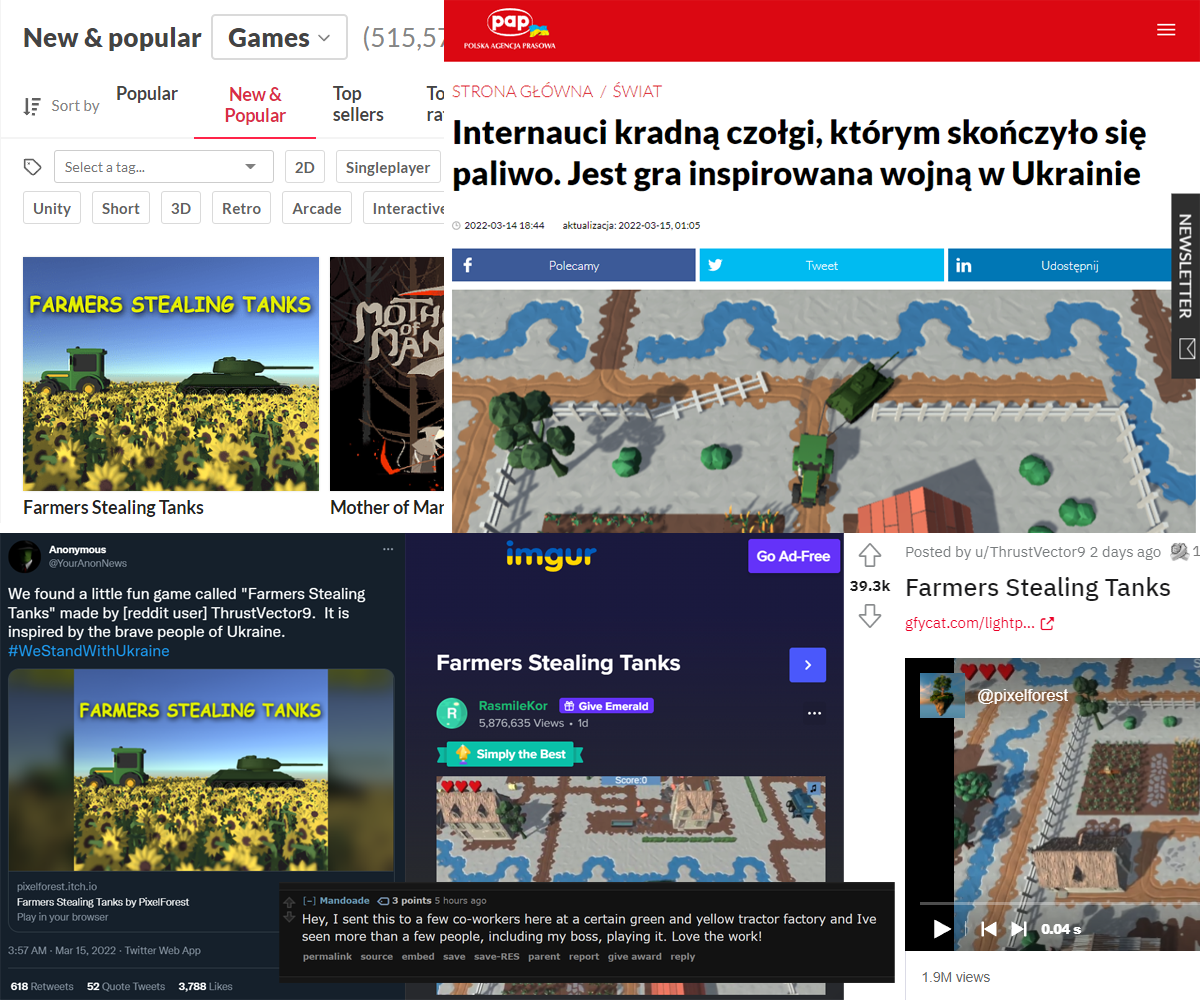 You can also donate to Ukrainian orphans at www.oasukraine.org
Unfortunately the last update from them is not great, but donations will still be used when conditions stabilize.
"We are grateful to all those inquiring about sponsoring an orphan. Unfortunately, current conditions in Ukraine make it impossible to implement new sponsorships. People are fleeing or relocating to areas outside the cities. This holds true for our staff as well. Communication is difficult, banking is curtailed. When the situation stabilizes and improves, we will resume our charitable work."

❤️ Thank you!